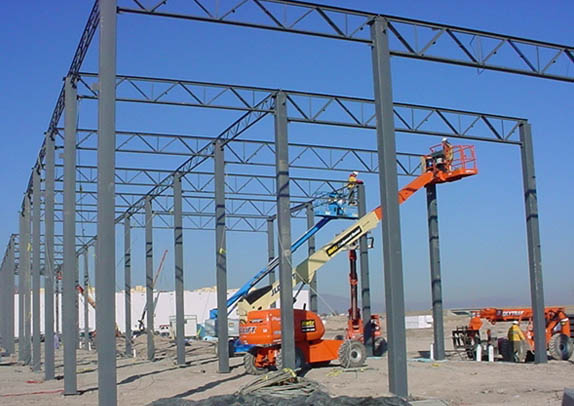 Certified Project Management Professional
A successful project goes beyond delivering on time and within budget. The project's success must support the goals and objectives of its sponsor.
Whether it's full project life cycle management for small projects or components of larger projects, we have a proven track record of effective process implementation.
New construction or renovations, education, hospitality, industrial, Class A office, communications and transportation, we are experienced in addressing management requirements across multiple industries.
At 3PMD, our mission is to provide the best professional management support services as required by each client in order to accomplish their organizational goals and objectives.
3PMD Incorporated, an Atlanta-based firm originally founded as Cathy Harper Incorporated in 2005, offers comprehensive program, project and construction management support services. We are a woman-owned firm recognized for our ability to successfully manage project recovery and implement full life-cycle project deliver.
In 2018, we rebranded our company to better represent our core services and process deliverables.
We support all stages from initiation through planning, project execution and controls to close-out procedures and facility occupancy. Completed projects range in value from small interior finishes to assisting with buy-out and construction of a $45 million food processing facility.
Capabilities Statement
Track and measure performance, integrate and maintain control of cost and schedule, accurately predict the outcomes of the projects and overall program, and communicate project and program status to all project participants in a timely, effective manager.
3PMD Inc. Project and Program Controls services focus on helping clients in the engineering, construction, architecture, public works, and utilities industries who wish to increase their efficiency and success by implementing project control concepts and products in the management of their projects. 3PMD Inc. Project Controls is about assisting project personnel in making their jobs as easy as possible. We want to help you by providing critical and timely information that will enable you to make the best possible decisions on both a project and company- wide basis.
3PMD Inc. Construction Services provides construction engineering and inspection, construction management, and owner's representative services on transportation, infrastructure, and building construction projects using certified inspection and construction management staff. Our Construction Management staff are well-trained, certified, and experienced professionals and always apply effective management techniques to the planning, design, and construction of a project, from inception to completion, for the purpose of controlling time, cost and quality. We support Owners, Contractors, Construction Management firms, and Architects/Engineers on various project.
3PMD Inc. is set apart from the competition through the way we integrate and personalize our services to each client's needs. The goal of CHI Inc. is to provide engaged management of each client's project from the seed of a development idea through the entire design and construction process.
3PMD Inc. adheres to its motto of Passion, Integrity, and Dedication for every client on every project.
Learn More
PROFESSIONAL SUPPORT
At 3PMD Inc, our mission is to provide the best in professional management support services as required for each client in order to accomplish their goals and objectives.